You are the hero who will save Fantasiant!
Uh ... in fact, the inhabitants of Fantasiant did not leave you the choice ... so do your best!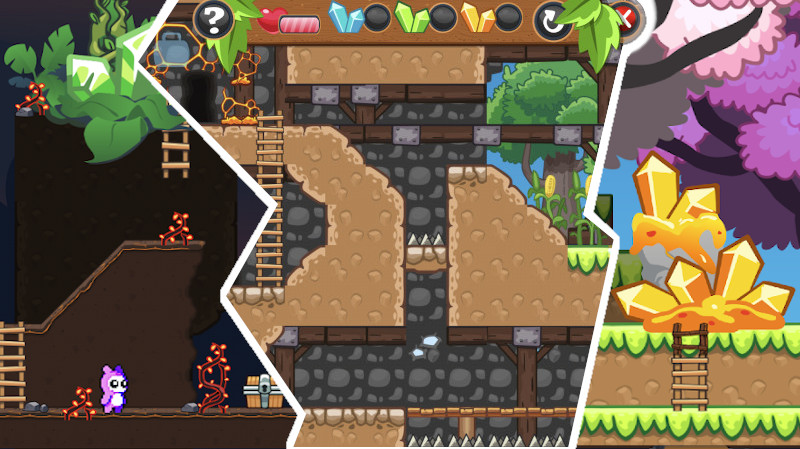 The Hero's Crystal has been shattered and its shards scattered over Fantasiant release an unstable and dangerous magical energy.
A fantastic tiny pink pixelated hero thing has been summoned using a legendary wrong incantation. This handsome hero (what??) is you! Are you ready to collect all the shards?
The game doesn't contain advertising and can be played without Internet.