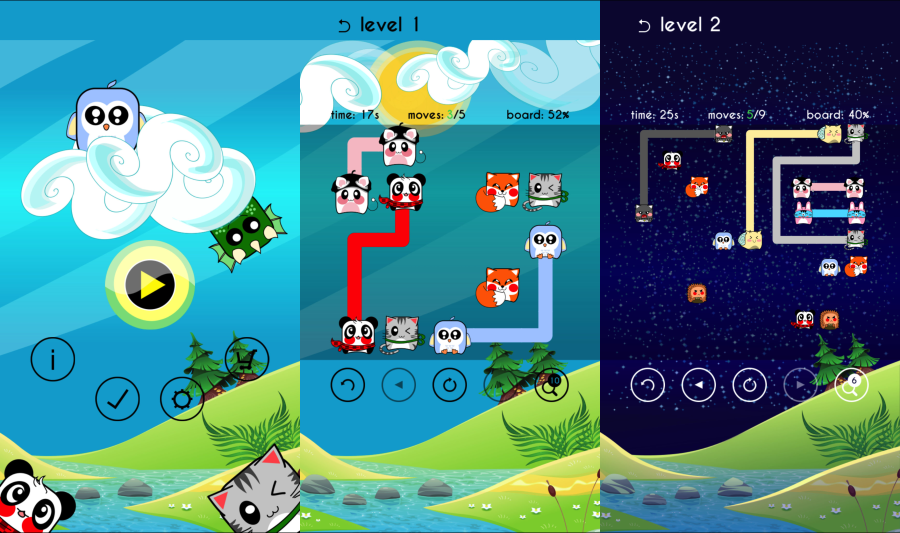 Educative and fun game for the whole family
In this very nice and interesting puzzle game, you must solve and connect Funny Tiny Pets using a line. This game is also known as Connect the dots.
Colorful, unique and entertaining, you'll want to play every day and solve every puzzle of the game.
COOL & FUN TINY ANIMALS
Each pack contains many Tiny Pets very cute and unique. They are really adorable and wait for you to play for hours.
Start with Pack 1, the simplest and connect little foxes, cute cats, adorable mice, fun pandas, small blue birds in a 5x5 board.
Pack 2 contains 6X6 paintings with 6 kawaii animals and difficulty increases up to Pack 10 with a 14X14 table and so 14 Tiny Animals to fall backwards!
TINY CONNECT THE DOTS FEATURES
- 14 small ultra-cool and ultra-cute animals
- really fun and well thought Connect the dots game
- Day and night mode to change the colors of the game for more fun
- 10 Packs of 75 levels
- 3 categories of difficulties in each Pack
- 5 Free Packs with 375 Free Levels!
- No advertising